New to diving? We specialize in beginners, and can make your introduction to the underwater world smooth and comfortable. Try our one-day Discover Scuba Diving program, or get certified as a PADI Open Water diver. All of our confined water dives are conducted in our pool with a licensed and renewed PADI instructor. We offer 10% discount on fun dives to all our students upon certification
Want to know what it's like to breathe underwater, but not sure if you're ready to take the full certification course? Discover Scuba Diving program is your answer!
Want to become a certified PADI diver? The PADI Open Water Diver Course will teach you the fundamentals of scuba diving and allows you to explore the underwater world.
Welcome to your next adventure! As a PADI Advanced Open Water Diver, you can dive with your buddy, independently, to a maximum depth of thirty meters.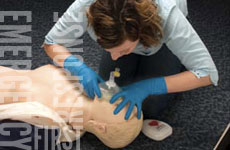 You are on the street and witnessing some minor or even major accident. What will you do? EFR course gives you the right approach to exactly this kind of life situations.
The PADI Rescue Diver Course is the best way to excel your diver awareness on a level where you can recognise problems and learn how to approach them.
Love scuba diving? Want to share it with others on a whole new level? Take the PADI Divemaster course and do what you love to do as a career.
Join the best of the best in recreational scuba diving and live the dive life as a PADI Master Scuba Diver. This rating places you in an elite group of respected divers.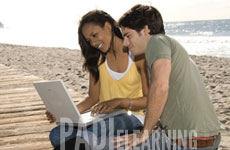 Start your course today, from the comfort of your home. All that you need is an internet connection and you are free to schedule your theory lessons any time it suits you, with PADI eLearning.