Zen Dive Resorts - PADI 5 Star Dive Resorts are strategically located Bali resorts on the East and North coast. On the North coast Zen Dive Resort Bali is a part of Zen Resort creating unique possibility to combine Bali's best macro diving with the island's most authentic yoga and ayurveda centre. On the East coast Zen Dive Bali – a PADI 5 Star Dive Resort conveniently located on the beach in Candidasa, is in the heart of Bali's best dive sites.
START DIVING
Want to know what it's like to breathe underwater, but not sure if you're ready to take the full certification course? Our Discover Scuba Diving program allows you to try scuba diving in the ocean, in a safe and controlled manner.
CONTINUE DIVING
All of our PADI courses and programs are offered in small groups of maximum 4 persons per instructor and conducted by licensed and renewed PADI Instructors or Divemasters. All courses have an emphasis on Zen Harmony Diving.
ZEN HARMONY DIVING
Experience our unique Zen Harmony Diving program that integrates diving with the core principals of yoga to keep you calm underwater, improve your air consumption, create a meditative state of mind and make you a buoyancy master.
PACKAGE DEALS
Whether you are a certified diver or have never been diving before, come and experience the best of Bali's beautiful underwater paradise and rejuvenate your mind, body and soul with our unique Zen Harmony Diving packages.
BALI`S BEST DIVE SITES
Discover entire Bali while diving with Zen Dive Resorts! We can take you from Menjangan all the way to Manta Point at Nusa Penida.

New to diving? We specialize in beginners, and can make your introduction to the underwater world smooth and comfortable. Try our one-day Discover Scuba Diving program, or get certified as a PADI Open Water diver. All of our confined water dives are conducted in our pool with a licensed and renewed PADI instructor. We offer 10% discount on fun dives to all our students upon certification

Want to know what it's like to breathe underwater, but not sure if you're ready to take the full certification course? Discover Scuba Diving program is your answer!
Welcome to your next adventure! As a PADI Advanced Open Water Diver, you can dive with your buddy, independently, to a maximum depth of thirty meters.
Want to become a certified PADI diver? The PADI Open Water Diver Course will teach you the fundamentals of scuba diving and allows you to explore the underwater world.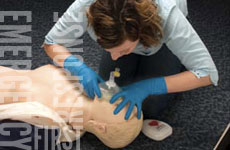 You are on the street and witnessing some minor or even major accident. What will you do? EFR course gives you the right approach to exactly this kind of life situations.
The PADI Rescue Diver Course is the best way to excel your diver awareness on a level where you can recognise problems and learn how to approach them.
Love scuba diving? Want to share it with others on a whole new level? Take the PADI Divemaster course and do what you love to do as a career.
Join the best of the best in recreational scuba diving and live the dive life as a PADI Master Scuba Diver. This rating places you in an elite group of respected divers.
"We are working at almost twice the capacity".
At North coast Zen Dive Resort, situated in Zen Resort Bali – sacred and serene environment, offers holistic health and wellness dive packages through balanced integration and practice of pranayama, meditation, yoga and ayurveda. This is the foundation of Zen Harmony Diving™. Enjoy some of the best macro diving at our house reef, Puri Jati, or spend the day diving Indonesia`s best wall dives in the crystal clear waters of Menjangan island. The island also offers ideal snorkeling conditions
EAST BALI DIVE PACKAGES
At East coast Zen Dive Bali is conveniently located on the beach in Candidasa, in the heart of Bali's best dive sites. Upon an exciting diving day, visiting Manta Point or USAT Liberty Shipwreck, or relax with specially designed sunset yoga in the Zen Garden with some of our selected dive packages.
SAFARIS DIVE PACKAGES
Explore entire Bali, above and underwater. Experience the Bali`s best dive sites and the beauty of historical landmarks with Zen Harmony Diving organized tour combining diving, yoga, meditation and ayurveda. Safaris dive packages start each Monday!
At Zen Dive, our highest priorities are safety, personal attention, and service. We always keep our groups small - max 4 persons per a guide. We also offer personal instruction to beginners who might be a bit nervous, or to divers who have been out of the water for a long time. We offer discounts for multiple days of diving, and private instruction is available. Please contact us for more details.